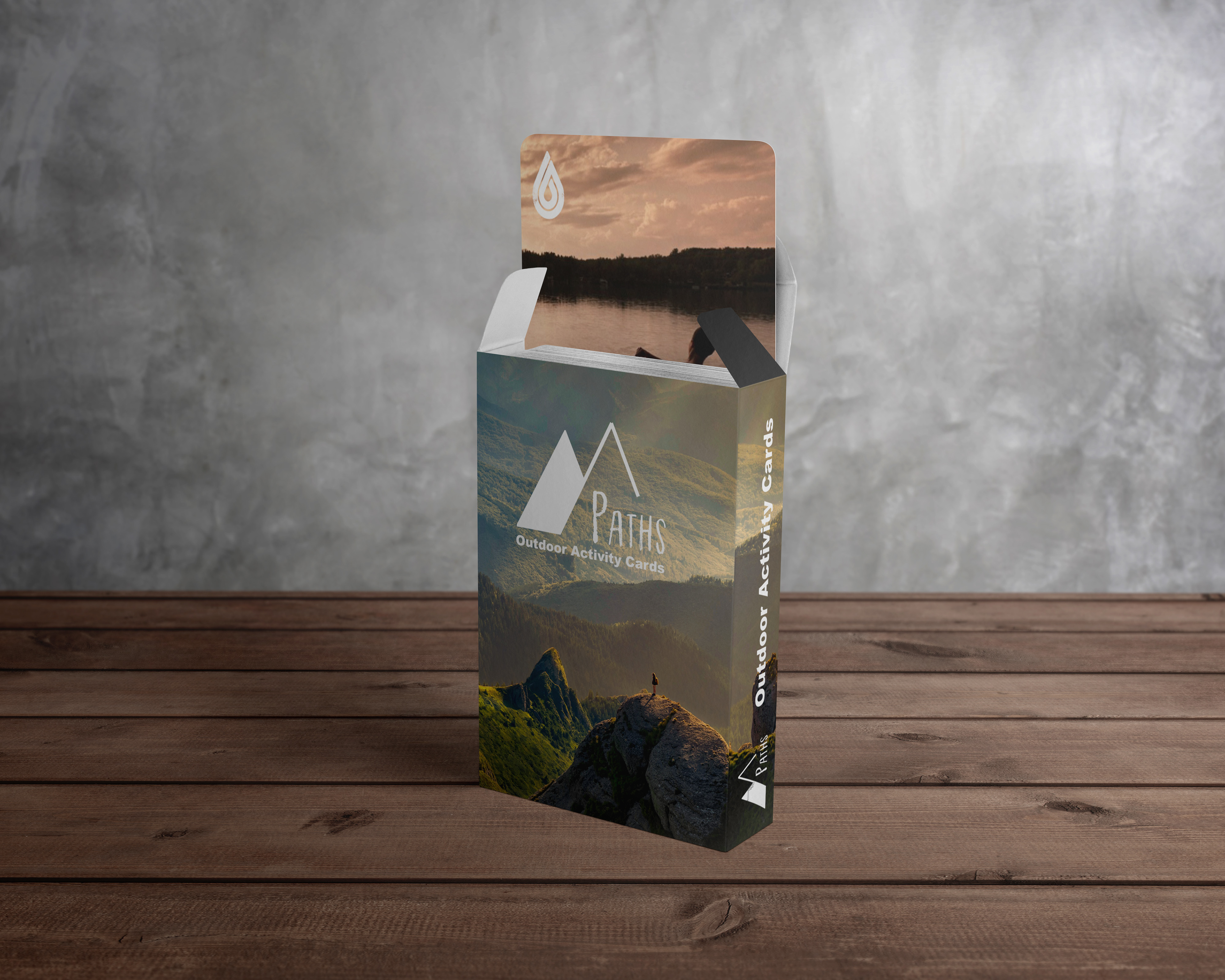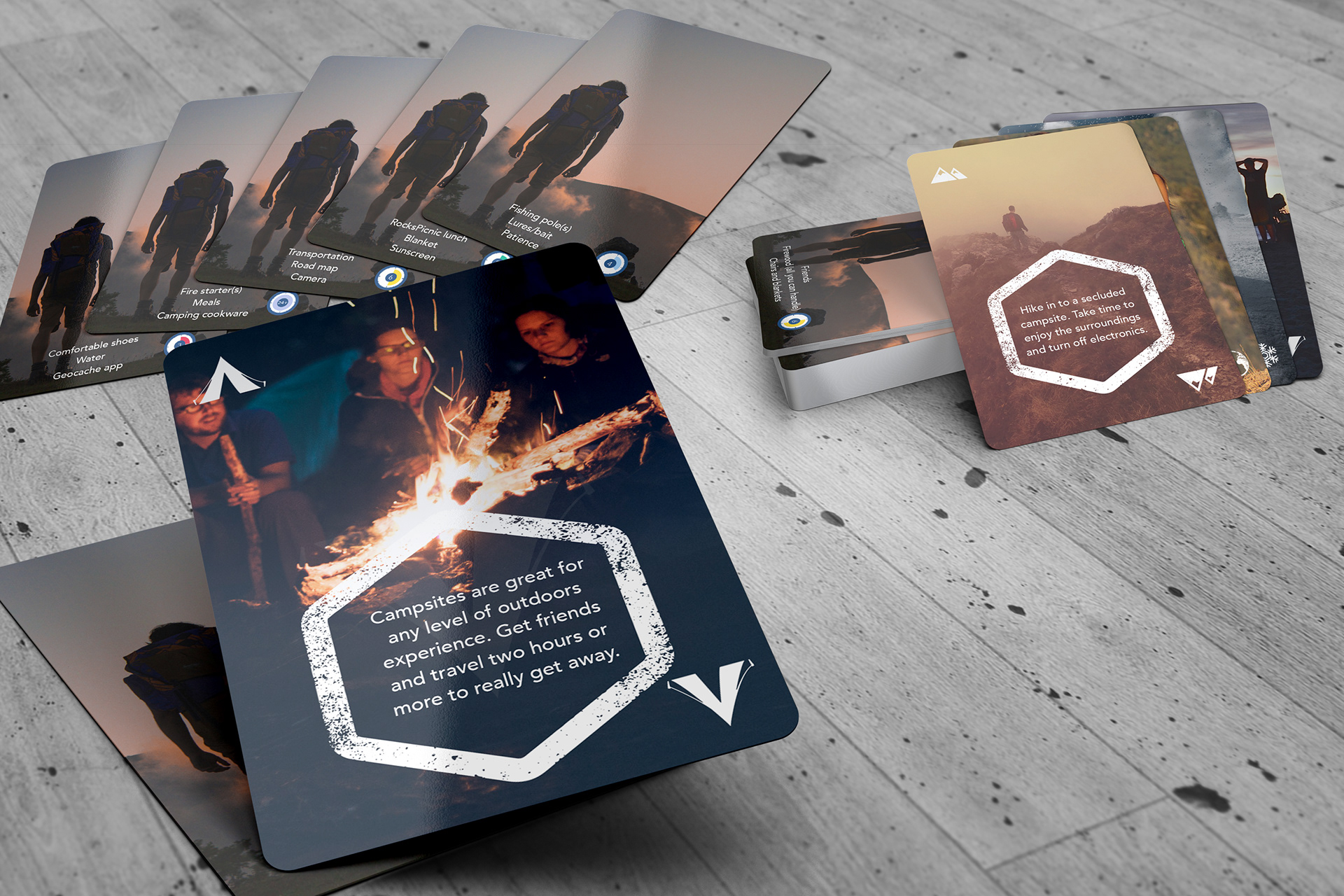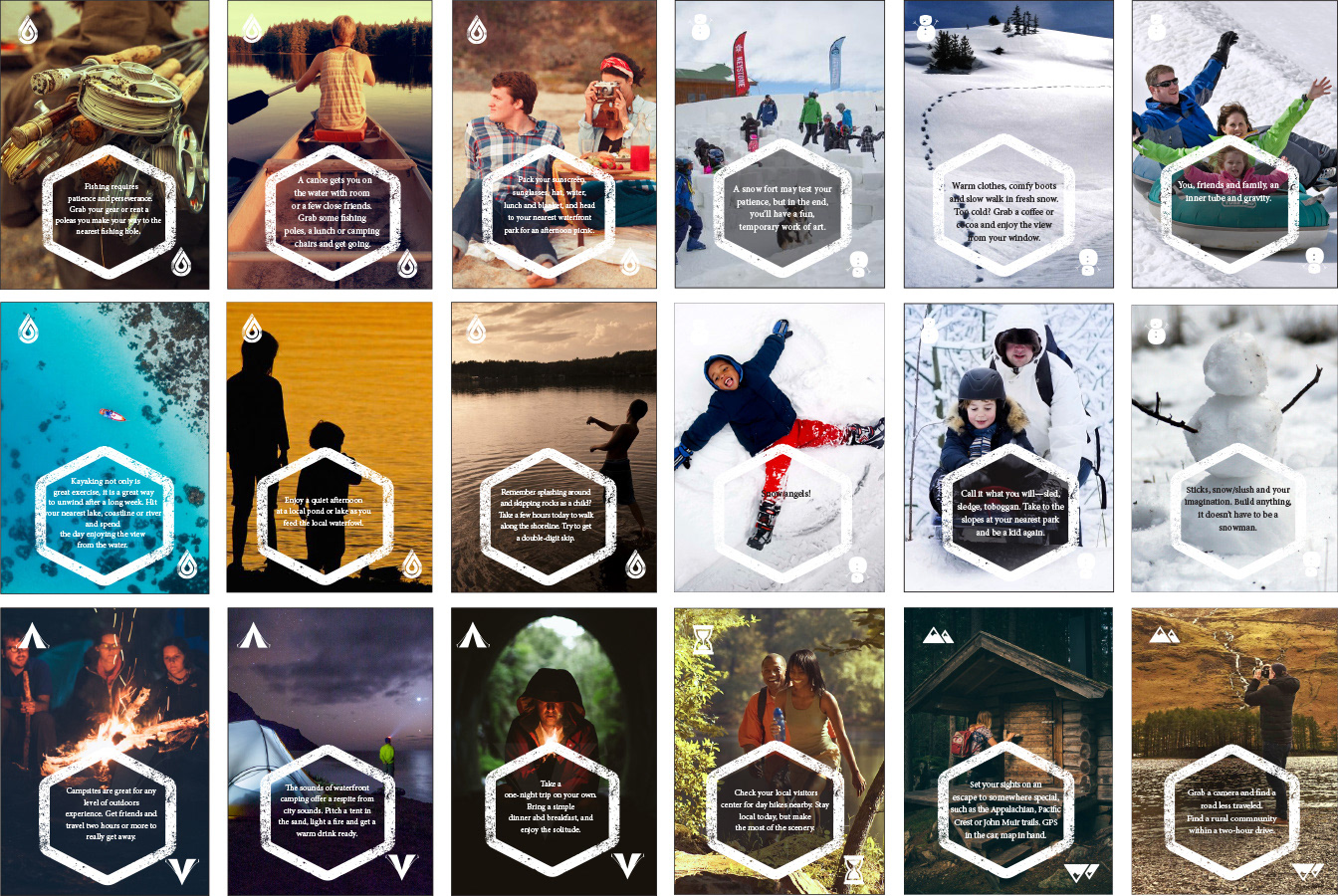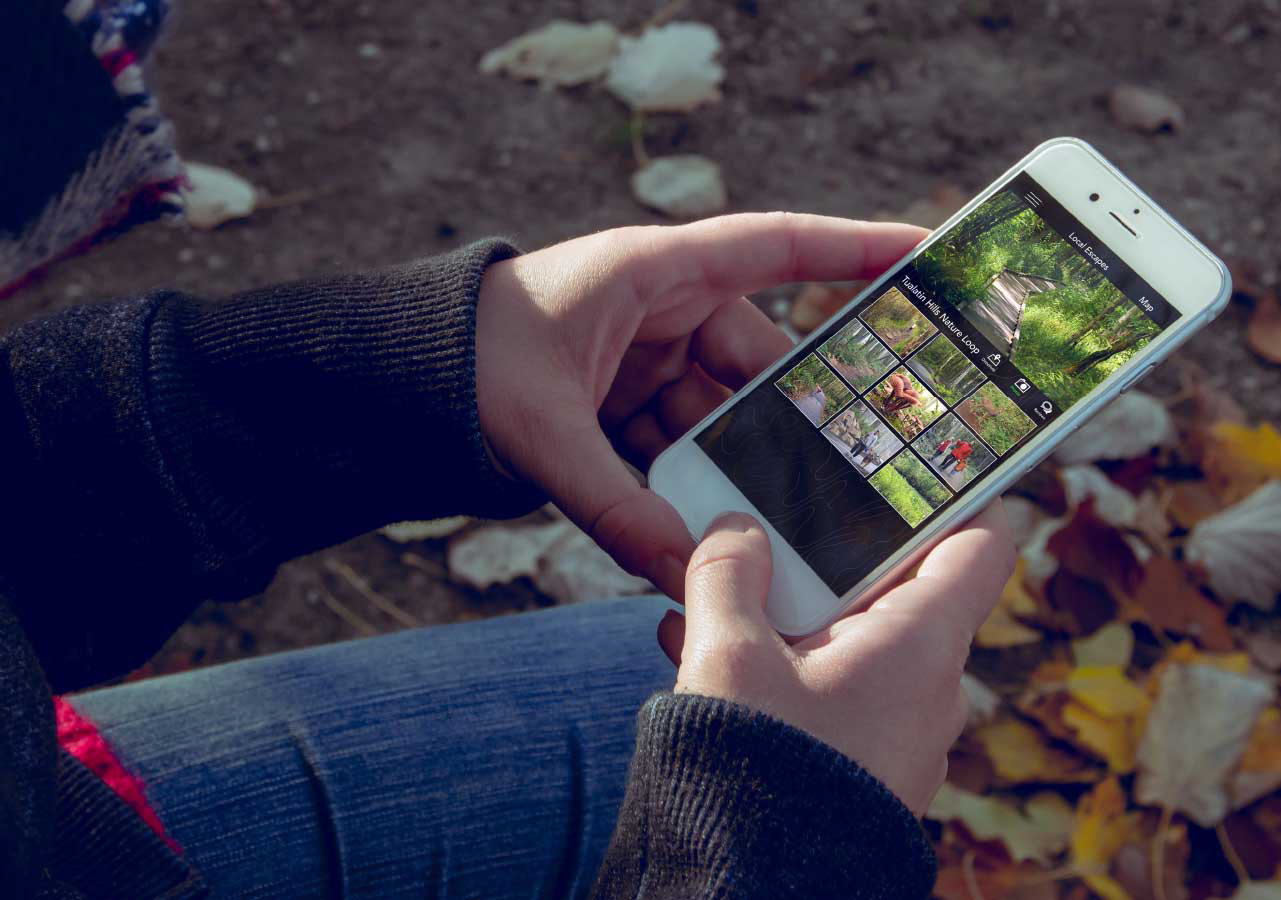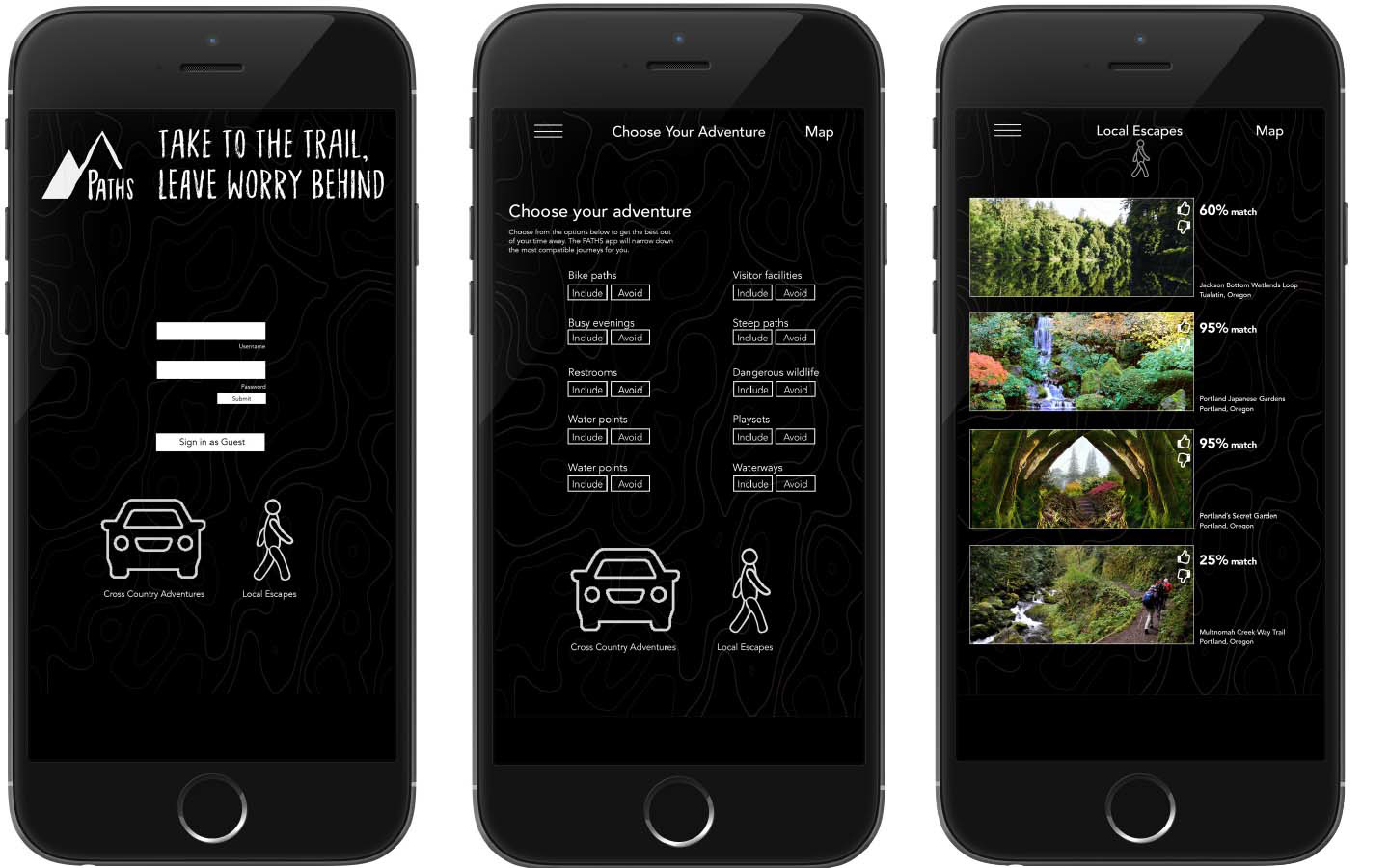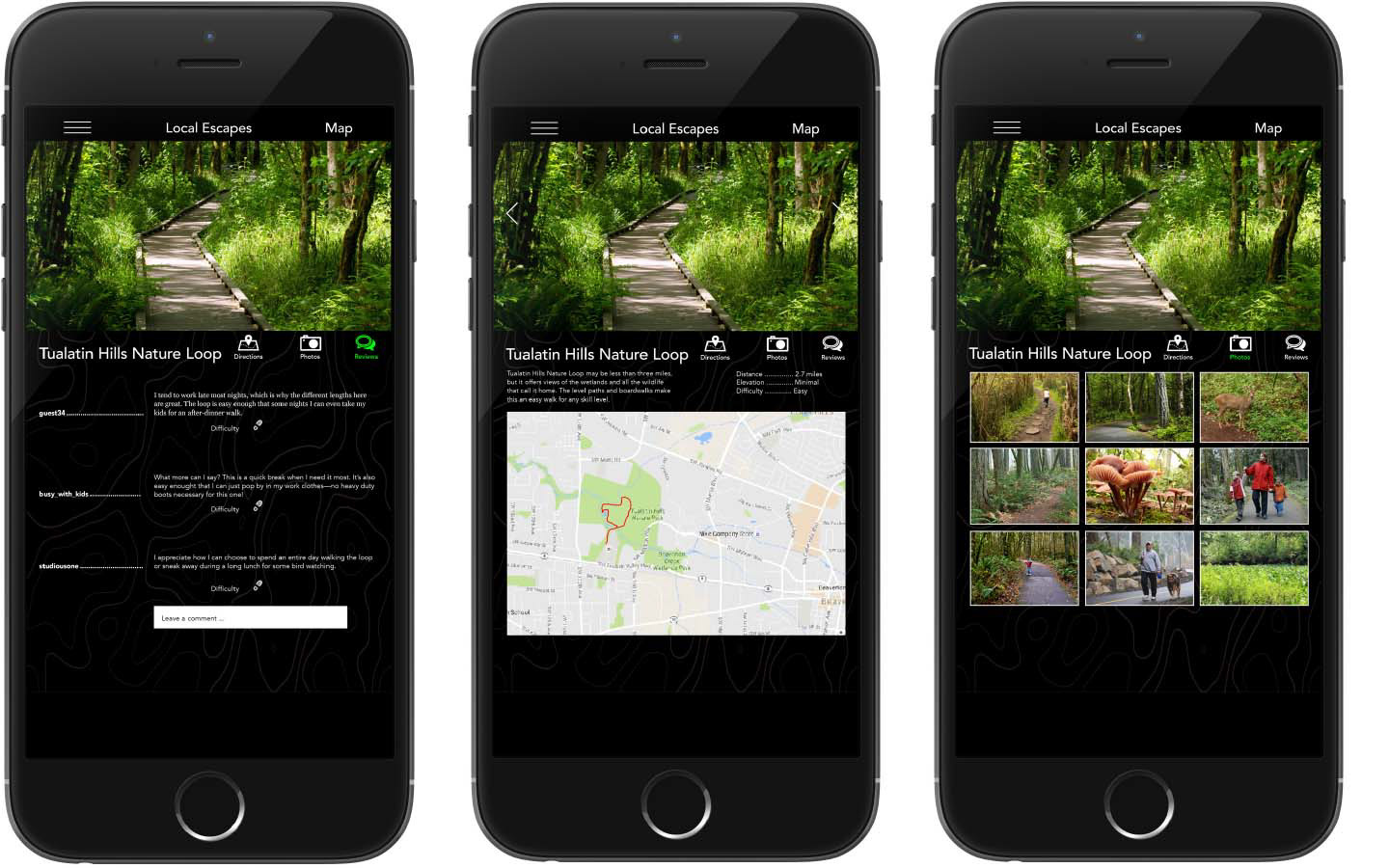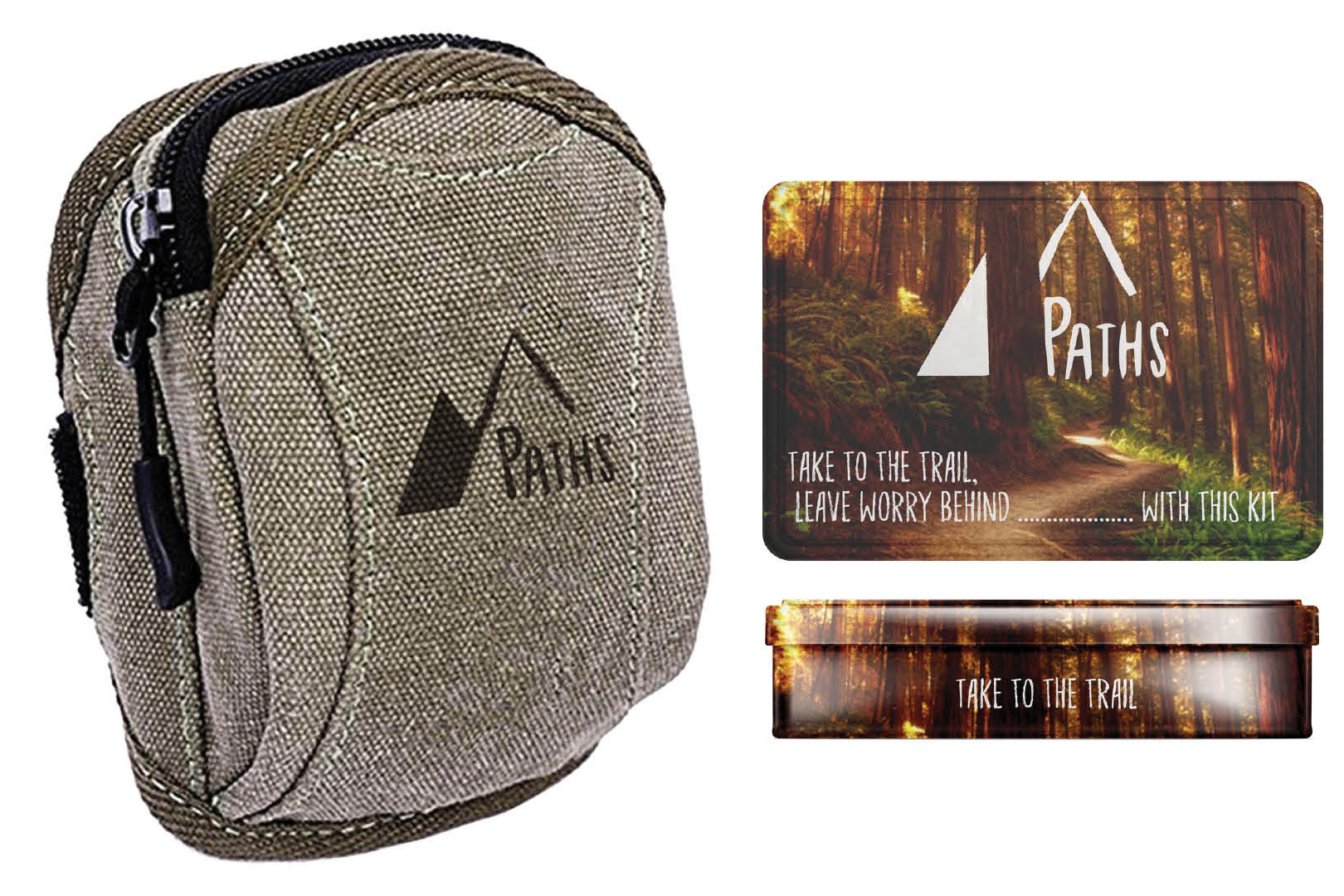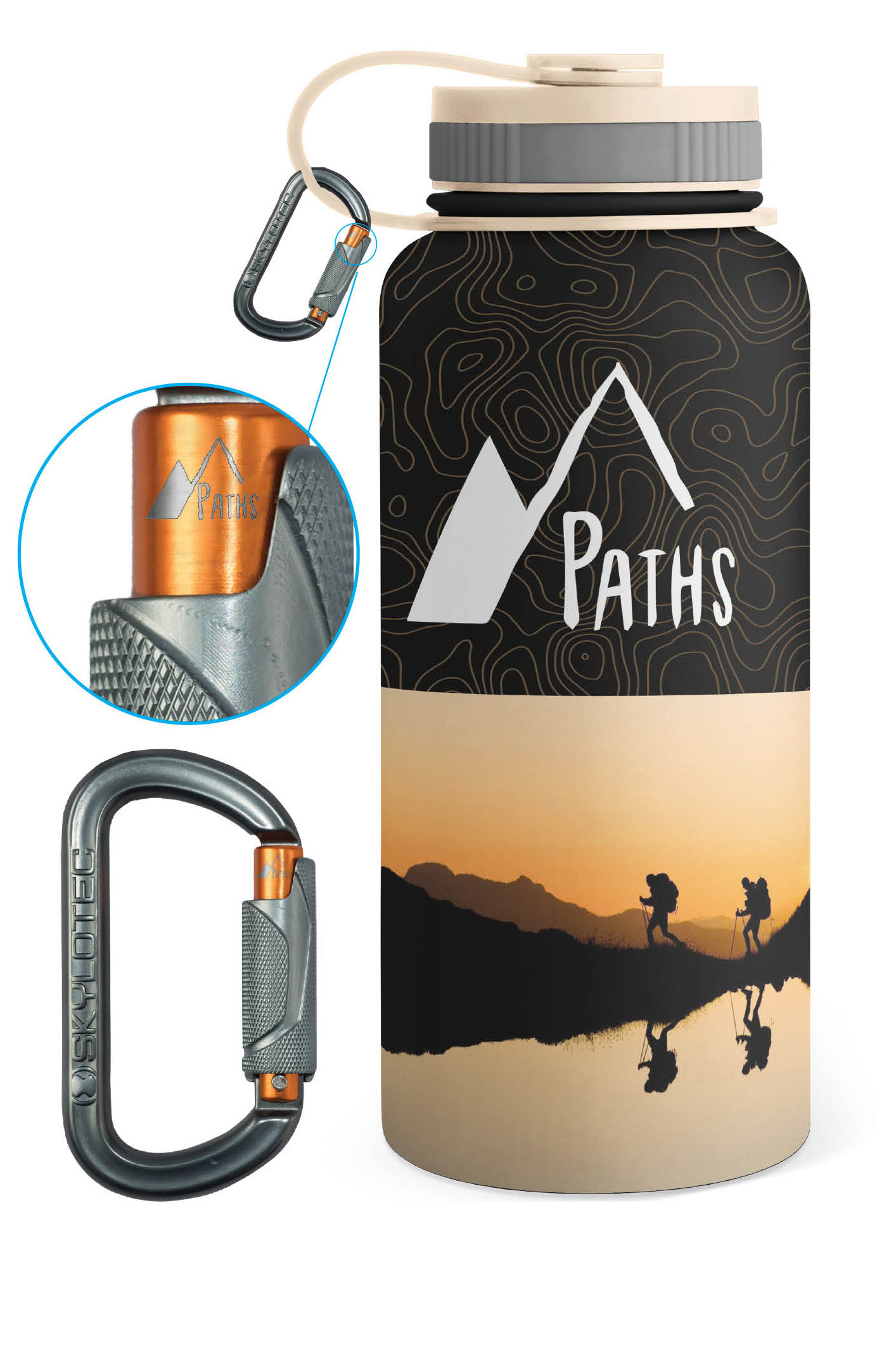 Project Description:

The project required students to develop a visual system and new UX for a new company. Paths was developed to encourage people to make the most of their off time. Not everyone has a lot of time to travel, so I decided to develop an app, similar to All Trails; a deck of outdoor activity cards that can be separated by activity, time and distance; and two kits with just a few hiking essentials, a waterproof tin, branded water bottle and other miscellaneous items.
Project Concept:

The original app focused on cross-country travel. The problem was lack of focus on the everyday weekend traveler. As the project developed, the deliverables became geared to help a wider audience. The cards are easily packed. Decks also can be safely included in the waterproof tins that hold a few basic supplies. The app offers images, videos and user reviews, as well as GPS directions to each hike. The three items work well together as a set.
PROJECT: Paths, encouraging outdoor adventures
COURSE: GR620, Visual Thinking
INSTRUCTOR: Sandra Isla
YEAR: Fall 2016
DISCIPLINES: Branding, print, UX 
PROJECT TYPE: Developing a visual system