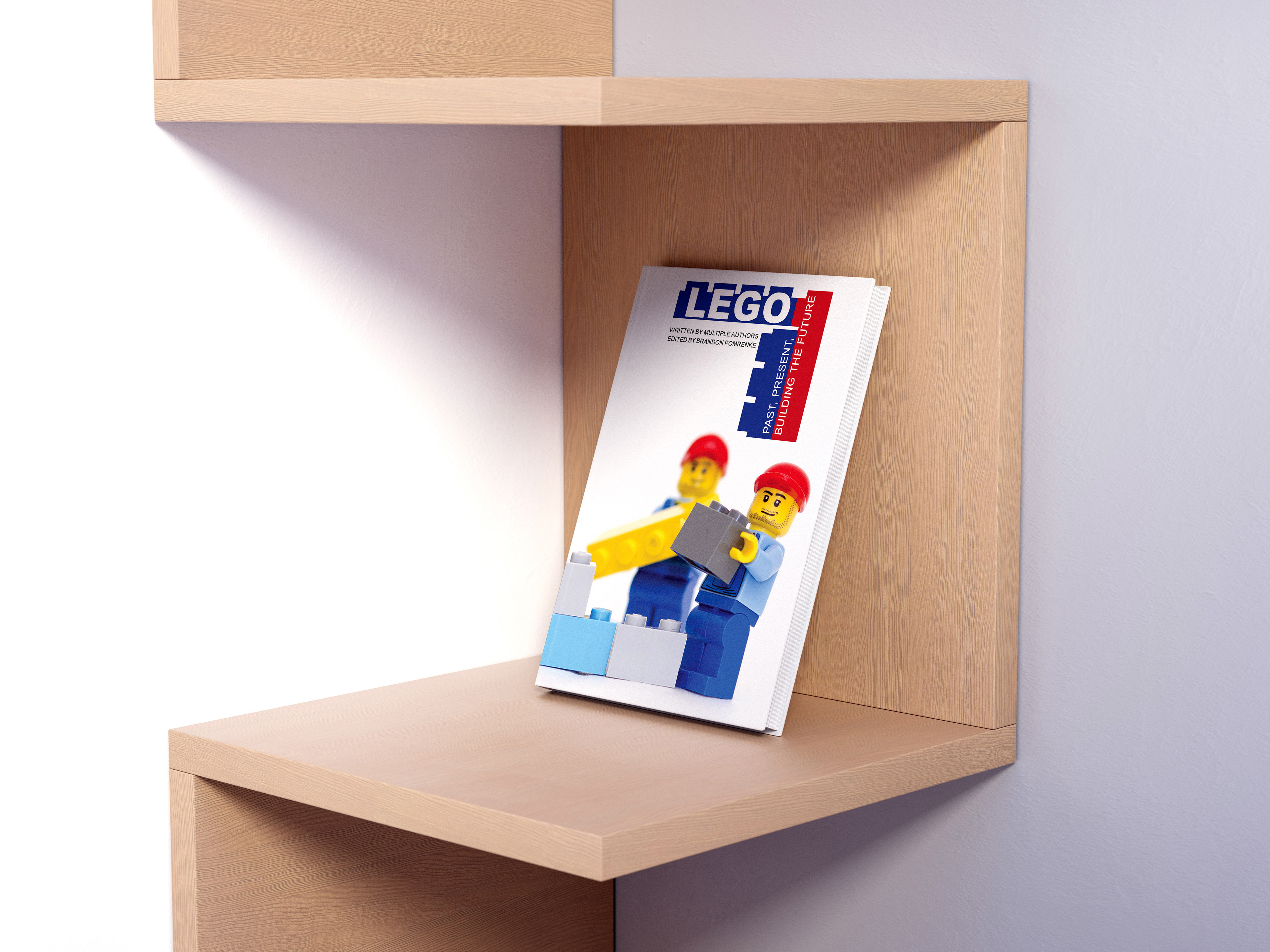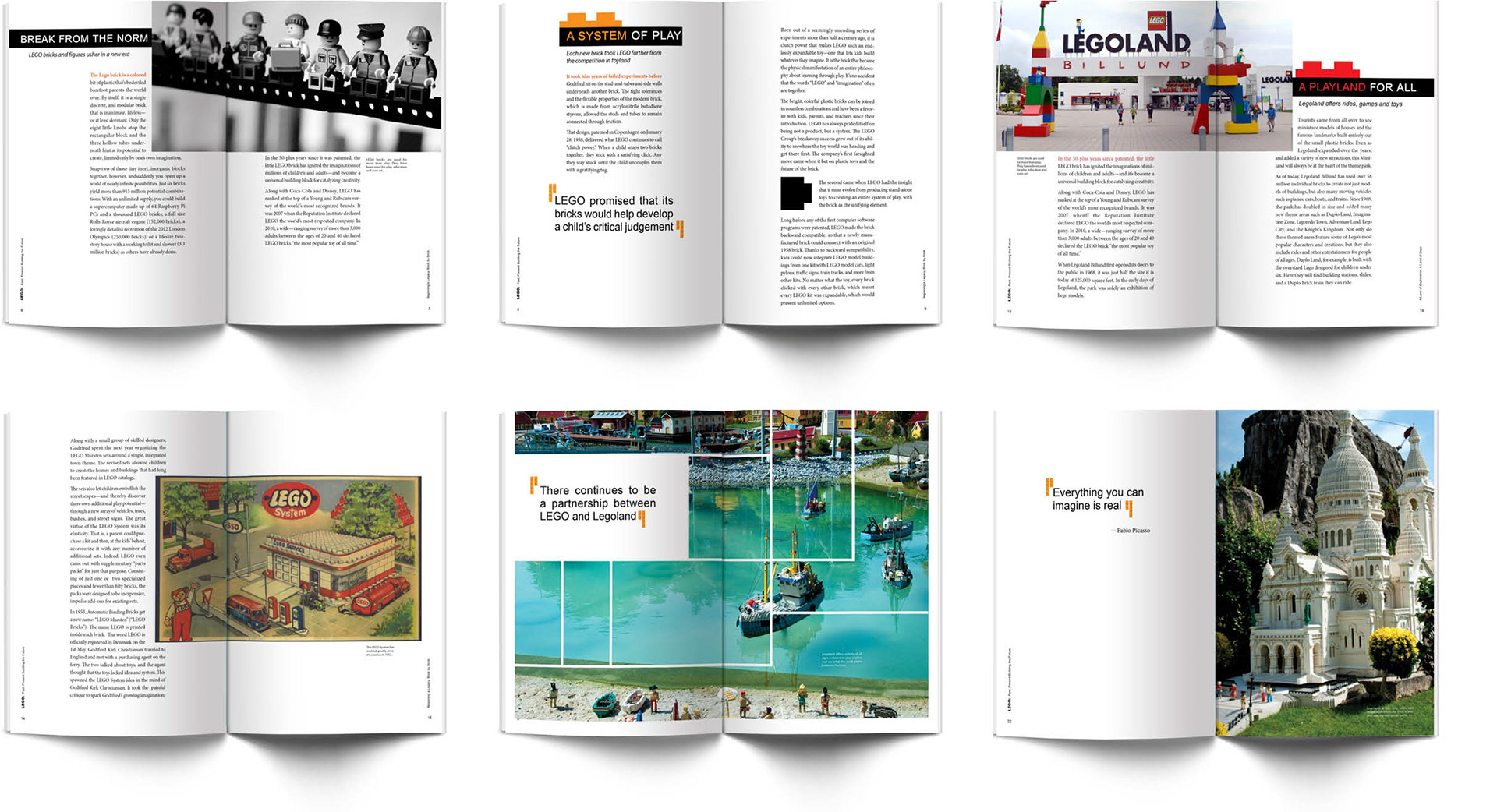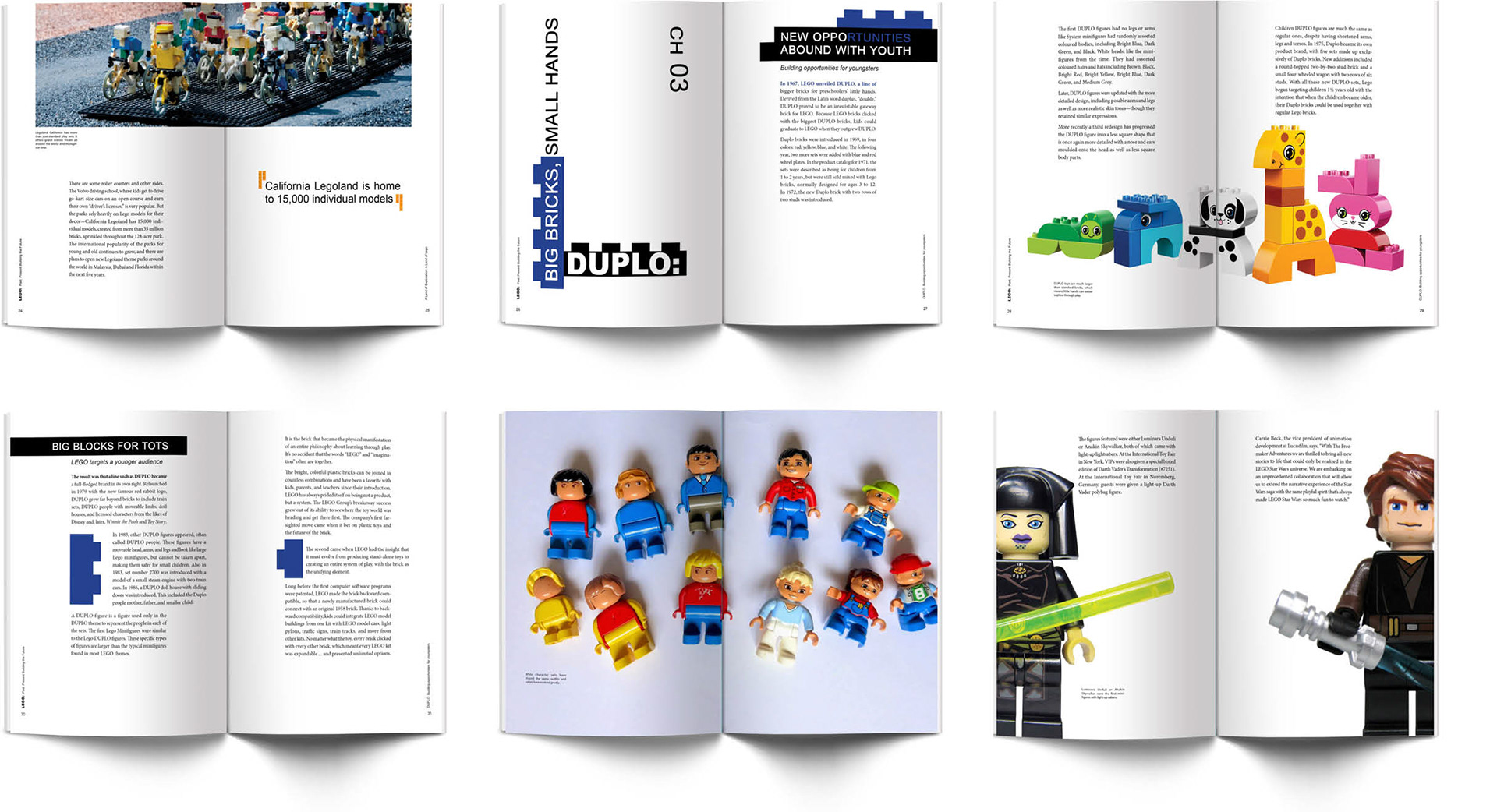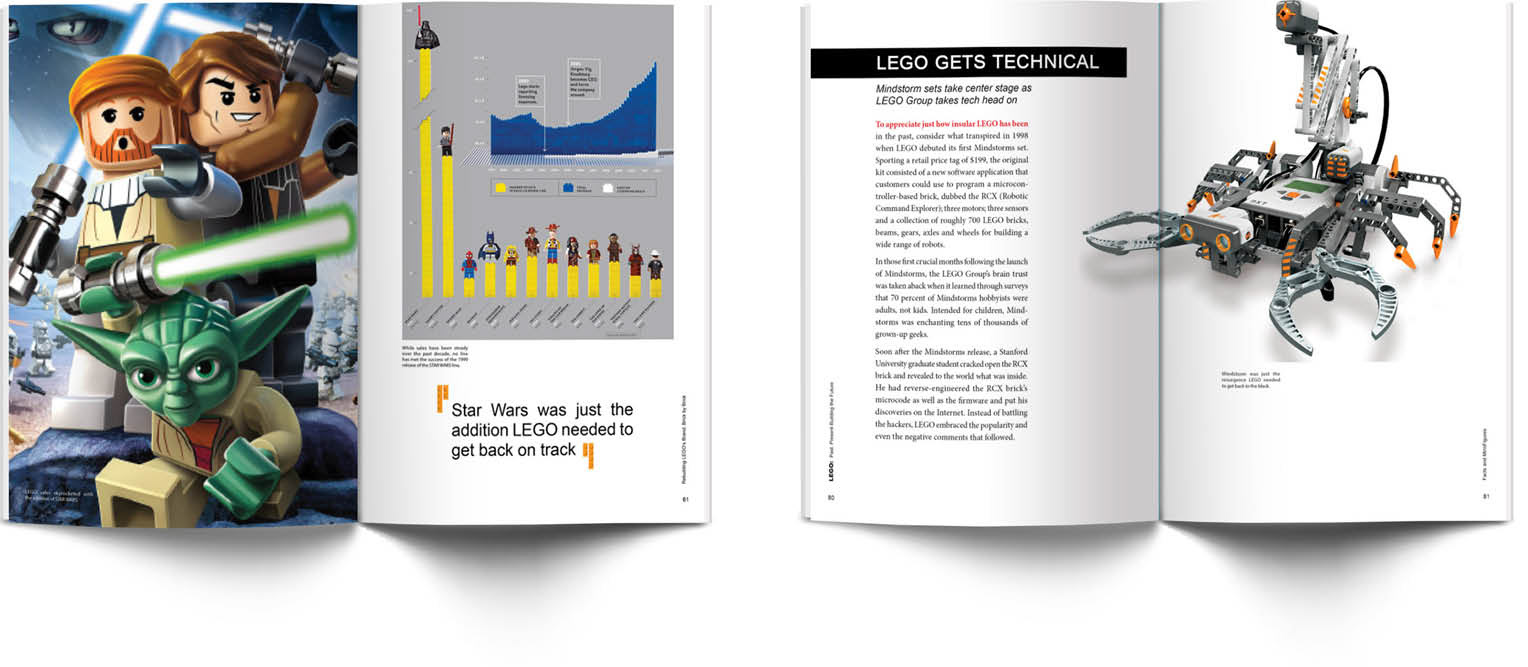 PROJECT DESCRIPTION: Students were tasked to choose general topics that interested us, research the subjects and choose the best one to create a book. I chose Lego. 

PROJECT CONCEPT: The Lego book was created in chronological order so readers could follow along easily and to get a visual representation of the brand as time went on. There are a variety
of spreads that include all copy, full-bleed images, shifted blocks of text and type that interacts and wraps around imagery. Many photos were sourced, but I provided others.

PROJECT: Book Design
COURSE: GR601, Type Systems
INSTRUCTOR: Jeremy Stout
YEAR: Spring 2016
DISCIPLINES: Typography, book design, photography  
PROJECT TYPE: Book design